Whether your child is just starting school or transitioning to homeschooling, you need to know what the steps are to begin where you live. Of course, your first step is making the decision. Next you need to find out your state requirements. Do you live in a homeschool friendly state?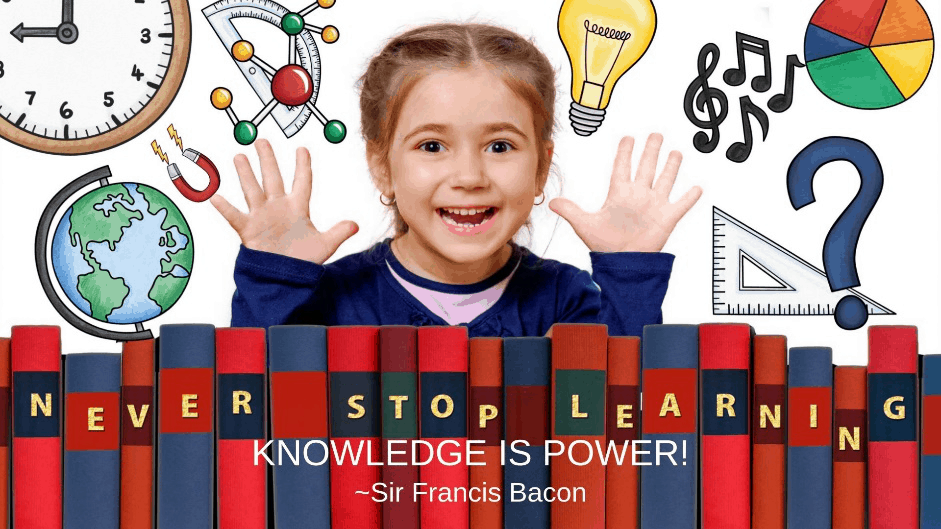 There is not a real concrete answer to the question at hand. It all depends on where you live and what you define as homeschool friendly. Most people look at homeschool friendly as meaning least restrictive. If you look at it that way then Alaska is probably the friendliest homeschooling state. But is it really that simple?
Let's Start at the Beginning
Homeschooling started as the way children were educated in the United States. But it was not always legal. When the first public school opened in Massachusetts in the 1800s, the idea of compulsory education was started. It was the first state to make a compulsory education law where it became illegal to homeschool your child starting in 1852.
Not until 1956 did homeschooling start making a comeback when Nevada passed legislation to allow homeschooling again. Other states began to follow suit.
It wasn't until 1993 that homeschooling became legal in all 50 states again. According to the HSDLA and the Supreme Court, each state is allowed to come up with their own laws and requirements governing homeschooling. Some states have highly regulated restrictions, while others have very few. It all depends on which state you live in.
There are many regulations that each state has to address. Some states don't require any notification or education requirements of the parent. While others require notification, testing, a high school diploma or higher for the parent, certain curriculum, etc.
States with the least restrictions include Alaska, Idaho, Michigan, Texas, Oklahoma, Missouri, Iowa, Illinois, Indiana, New Jersey, and Connecticut. States with the most regulation are Vermont, New York, Pennsylvania, Massachusetts, and Rhode Island.
Let's look at the restrictions and which states have them and which do not. You can look at each area and see where your state falls on the scale.
Is My State on the Friendly List?
Notification
Certain states require you to send in paperwork for intent to homeschool yearly. There are less restrictive states that require you to file paperwork only once when starting and some states that do not require notification at all.
The states that are less restrictive, only requiring one-time notification are AK, CT, ID, IA, IL, IN, MI, MO, NJ, OK, and TX. And the states that require no notification at all are AL, AZ, FL, HI, KS, ME, NC, NH, NV, OR, UT.
Education Requirement of the Parent
States vary on the individual requirements of the person teaching the student. Some states do not have any requirements for the person teaching, while others require the person to have a high school diploma or GED.
Georgia, New Mexico, North Carolina, North Dakota, Ohio, Pennsylvania, South Carolina, Tennessee, Virginia, and West Virginia require a parent to have a high school diploma or equivalent to teach their child.
Washington takes it a step further requiring that one of four of the following are met:
Parent has earned 45 quarter units of college credit.
The parent has attended a qualifying home-based teaching course.
A certified teacher must supervise you and meet with your child for one hour a week.
Or the superintendent deems that you are qualified.
If you live in any of the other 39 states, you have no restrictions on what your education level must be to homeschool your child. You can even learn as you go with them on subjects you don't know or need a refresher on.
How Many Hours, What Subjects and Assessments are Required?
Instruction Time Requirements
Not all states have a set number of hours or days that are required for homeschooling. States that require a set number of hours and days for the student to be taught will want attendance records sent in each year.
Alaska, Arkansas, Arizona, California, Delaware, Hawaii, Idaho, Illinois, Michigan, Minnesota, Mississippi, Nevada, New Hampshire, New Mexico, Oregon, Texas, Utah, Vermont, and Wyoming do not have any regulations for parents on the time of instruction required. Some states, like Alabama, do not require this reporting as long as they are enrolled in a church related school.
Subject Requirements
Depending on the state you live in, you may be required to teach certain core subjects like math, social studies, and language arts. Some states that don't require a set subject to be taught may still request that you send in an intended list of subjects at the beginning of the school year. And some states have no requirements on what a parent teaches at all. This means you can teach your student in any subject or area you want.
If your state does not require certain subjects to be taught, but does require testing, you may want to make sure you are teaching at least what they will be tested on. This will keep your child on level and keep the school from interfering in the future. Testing standards should be available from your school board or state.
States that do not have subject or public-school equivalent instruction requirements are Alabama, Alaska, Arkansas, Delaware, Florida, Hawaii, Indiana, Iowa (only if not choosing the IPI option), Kansas, Mississippi, North Carolina, Oklahoma, Oregon, Tennessee, Utah, Virginia, and West Virginia.
What States Require Assessments?
With the varying regulations state to state, it can be confusing when it comes to testing and assessment requirements. Some states may require testing, but do not require you to teach certain subjects. While others can require certain subjects but no assessments.
States that require assessments are Colorado, Florida, Georgia, Hawaii, Louisiana, Maine, Maryland, Massachusetts, Minnesota, New Hampshire, New York, North Carolina, North Dakota, Ohio, Oregon, Pennsylvania, South Carolina, South Dakota, Tennessee, Vermont, Virginia, and Washington, and West Virginia.
Even though they require assessments Florida, Hawaii, North Carolina, Oregon, Tennessee, Virginia and West Virginia are not states that require you to teach certain subjects. As I stated before, if you have state assessments required, you may want to teach on the subjects that the assessments will cover. It's almost as if the assessment requirement forces you to teach certain subjects without explicitly saying so.
In Tennessee, you must test at the 5th, 7th, and 9th grade levels if you choose to homeschool as an independent home school. You can teach any subject you want, but there can be consequences for that. When a student takes the assessment, they cannot be 6 to 9 months behind in reading, language arts, math, or science. They can be put on probation. If they continue to test behind, they will be forced to reenter the public-school system.
Of the schools that require assessment, only a few have ramifications. Georgia, Maine, Minnesota, New Hampshire, North Carolina, and Washington require assessments, but do not have consequences for those that test poorly. Results are mainly for personal use.
Homeschool Friendly Colleges and Universities
If your homeschooled child decides to further their education, you need to know how homeschooling can affect this. As the rise in the number of homeschooled children grows, so are the number of colleges and universities that are accepting these students. Colleges have even included sections in their admissions criteria for homeschooling applicants.
Homeschooled students that want to get a head start on their college studies can even take community college classes to get their general education requirements out of the way. This can save the student both time and money.
A study done by Michael Cogan from the University of St. Thomas found some enlightening statistics. He found that in the case of a homeschooler's freshman year (3.41) and senior year (3.46), they had higher GPAs then other freshman (3.12) and seniors (3.16). Homeschooler's college graduation rate (66.7%) was also higher than other graduating students (57.5%).
Where to Look for Homeschool Friendly Colleges and Universities
We know they are out there, but where are they? Where are these homeschool friendly colleges and universities? How do you find them? Simple. The internet can be a powerful resource to find these places and to connect with homeschoolers who have personal experience with them.
When you do a google search for the most homeschool friendly colleges, you will get numerous lists saying which colleges are best. These sites base their lists on different criteria. One looks at cost, another looks at faith.
The Best Schools website lists the top 3 homeschool friendly colleges as:
Grove City College in Grove City, Pennsylvania
Biola University in La Mirada, California
University of Dallas in Irving, Texas
On the website time4learning they have a map for you to search each state. When you click on your state or any other state, it gives you a list of what they consider homeschool friendly colleges and universities.
Will I be Limited on My Choices of College?
There are many schools that accept homeschooling applicants. Although the application process may differ a little, the evaluation process is said to be the same as regular applicants for many schools. If schools require something that a homeschooler may not have, other items can usually be found to substitute for it, or some colleges will just put more weight on the requirements the student does have.
Extra-curriculars are something that colleges are looking at. If you are homeschooled, make sure you are involved in your community or with organizations. Do volunteering or internships. Show them your ability to get out there, be productive, resourceful, innovative, and shine. Academics are not the whole picture.
According to the Business Insider, Dr. Susan Berry states, "Schools such as Massachusetts Institute of Technology, Harvard, Stanford, and Duke University all actively recruit homeschoolers." This should be very reassuring to homeschooling students and parents about their future in college.
But she's not saying you will get in just because you are a homeschooler. You still have to meet their criteria. What she is saying is that these schools are seeing the studies, like the one by Michael Cogan, and are recognizing the achievements from the homeschooling student applicants.
Homeschooled students can choose from going to an Ivy League college or to a much cheaper state school, or even online colleges. It is really up to the student to know what atmosphere they would thrive in. College advisors suggest visiting the colleges that they are interested in to get a feel for the environment.
What Questions Do I Need to Ask Myself and/or My Child?
Students need to decide what their top criteria are and this is not just for homeschooling students. Will they thrive better in a faith-based college? Does class size matter to them? Are they able to resist temptations that are at certain schools? How do they like to learn? Is it affordable? What scholarships are available? Where will I live? And so many more.
Whether the school is friendly for homeschool students or not is no longer the big question. Since more and more colleges have come to recognize and accept homeschooled students, it is really up to the student and parents to look into the other aspects of the college. Do your research. The internet can be a powerful tool, especially the social media channels.
You can find graduates or current students of the schools that came from a homeschooling background to get the best inside scoops. They have already been through the school's application and acceptance process and can let you know what to expect. They can also tell you more about the environment than what you will see on their website. Most places don't like to air their dirty laundry out there, but the students will know if there is any.
What's Next?
Homeschooling has made a comeback and continues to grow. States, colleges, and universities are growing with it. The increase in homeschooled students and their achievements cannot be ignored.
The ability for students and parents to follow their passions and learn the way that they learn best has brought the schooling game to new levels. This should be a wakeup call to the public-school system to step up their game. Having a High School Diploma or a GED is not the only way to be educated, get into a great college, and/or land a great career anymore.
It's up to the student to find their passion. Finding their passion will lead them to their future. Whether their future plan is to go to college, be a business guru, an artist, or travel, homeschoolers can do it all.