You may already have something in mind as to what you want homeschooling to look like for your family. But so many questions arise like: What did I get my family into!? Should I buy a curriculum? How am I supposed to teach my child to read? What about math! How should we structure our time? What about SOCIALIZATION!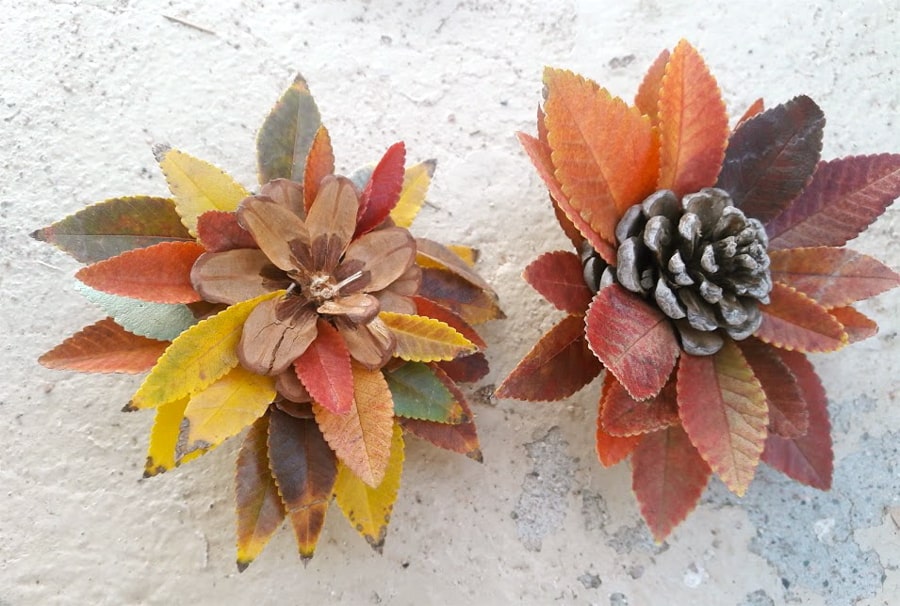 The easiest way to get started is by planing with the seasons. It is natural to think in terms of seasons, and conveniently, you will find that most classes and activities are offered in sessions during fall, winter, spring and summer. 
What about Socialization?
Because homeschooling is, despite what many think, a very social way of life, the first order of business is to research what is available in order to create a social framework. Make a list of the homeschool support groups, homeschool classes and activities offered in your area. Usually these activities and classes are offered during the day time, before 3pm.
Focus on meeting other homeschool kids around the same age as your kids and schedule lots of play dates. Eventually the kids will start to develop friendships that may range from casual play mates to best friends.
Why homeschool kids? Because they have more time to play. They are not usually over-scheduled and they are available during times when everyone is fresh and ready to play.
Not to say that homeschool kids don't have friends that go to school. Of course they do, they just don't get to see them until latter in the day or on the weekend.
Identify all the resources available to you and plan ahead of time
Here are 10 tips to help you get organized September through November
Join a homeschool group
Join a homeschool group that meets at least once per week for Park Days and activities with other kids – Who needs PE when there is hiking, playing at the park, chasing, speed tag, swimming, roller skating, ice skating, tree climbing. It's endless. Join a homeschool group that fits your family. These are: homeschool groups, unschooling groups, secular groups, vegan homeschool groups, etc. If your area doesn't have what you are looking for, start one. A lot of moms start groups on Meetup.com and Facebook.
Register your kids in a fun class
While some kids are open to take classes, some kids are hesitant to commit to an activity they are not sure they will like. Taking a class helps getting used to being instructed by someone other than mom, spend an hour or two away from mom, and learn along with a group of kids.
For example: a Ceramics Class. Look for a full ceramics studio that teaches everything from glazing to pottery making. Kids as young as 8 years old are often allowed to use the turning wheel. If the kid is too young to use the wheel, there is still plenty of fun and learning in making pinch pots, and simple projects. Ceramics really give kids the sense of being proud of their creations  after they get the finished product -maybe they decide to gift it to mom or a deserving relative.
Schedule a few field trips
Like to the Rock Climbing Gym, Museums, etc. Try scheduling most field trips on the weekend so the parent that has weekends off work can take the kids, while the other parent has some time to herself.
Attend a play
If your city has a symphony look into the Symphony kids series, they usually happen during the day.
There may be a puppet theater, or a theater company that produces plays for kids, or a kid appropriate ballet performance. If your kids are too young to attend by themselves, this is a great outlet for dads to do something special with them. 
Go on a trip
Vacation is a lot more expensive during travel peak times. Whether you fly, camp, or stay at a hotel, rates are a lot cheaper and travel is less hectic when most kids are in school.
Set aside some time for Intentional Larning
Start establishing a routine to spend an hour each day or a few hours per week on intentional learning at home –subjects like reading, grammar, arithmetic, geometry, geography, science, etc.
While it is not essential for a 4 or 5 year to learn to read or do math, the one hour of intentional learning per day is more suitable for the 7-9 year olds.
If your child is only mildly interested in these subjects, or it's something she'll do but only because you expect her to learn it, mixing up the subjects and doing a little bit of math, reading, grammar, and inserting some science everyday works great because these kids are typically not going to dive right into a subject out of personal interest.
If your child, on the other hand has a very curious mind for, say, insects, you could break up the learning into days where you focus on biology for as long as she wants and on other days you just do math for 20 minutes, or some reading. In other words, leverage what your child is interested in and expand from there, allocating each day for a subject rather than doing a little bit of everything everyday.
Full disclosure: The hour per day is more of a guideline. Chances are, it may look more like 20 minutes every other day. It doesn't matter how long or if they do it everyday, just as long as they get the message that it is a normalized thing we do on a regular basis.
On my calendar it says reading, writing, math, science on every day of the week, but realistically we only focus on intentional learning at home on Wednesday because all the other days we are busy with classes, playdates, park days, and field trips, though reading is expected everyday for just a little while.
If you are homeschooling Kindergarten age kids:
Kindergarten at school is packed full of reading, number literacy, and classroom idiosyncrasies deemed by child development experts way too ambitious for a 5 year old. Instead, present activities and crafts that kids learn to do with you. Once they understand how they can use certain objects and materials they will use and repurpose them to fit their needs. Add these Favorite Activities for Preschoolers and Beyond to your repertoire.
If you are homeschooling first grade age:
First grade, in my opinion seems lacking in interesting learning and very low expectations for math, geometry, geography, and everything else. In addition to being very unchallenging, kids that go to school spend way too long siting down at their desk. 6 to 8 year olds are eager to try out their new physical capabilities, new social skills, newly discovered games, and special interests.
Around age 9 kids tend to become interested in learning things on their own or ask their parents for certain classes.
December
Because schools are out a big part of December there are a lot of activities available in the form of workshops, camps, and events. Often, there are free workshops and events at the library as well as free events all around town.
Also during this month start planning for next season. You can chose to continue the same lineup, or you can change it up.
Tips for January through April:
Continue with homeschool group activities and park days at least once per week if weather permits in your area.
Join a Junior Book Club
This might take a little research depending on where you live. Sometimes local libraries organize them, or local bookstores. For sure you can start one yourself and post it on your local Nextdoor or Facebook groups. Often homeschool groups will have one already organized for younger kids as well as teenagers.
Acting/Theater Classes
There are creative theater classes that aim at creating their own characters and story lines, and others that focus more on performing a known play.  Either way, whether you have a kid who is more on the shy side or likes to be the center of attention, an acting class helps kids to be comfortable with speaking in front of an audience and have fun while learning in a group setting.
Learn survival skills
There are preschools and kindergartens nowadays with a focus on skills like chopping wood/sticks, starting a fire, building a shelter…If you have a preschool age child, look for nature preschools or programs in your area. Alternatively, for older kids there is always the Boy Scouts, programs at your local Zoo or sometimes Natural Parks or Preserves have very interesting and engaging programs offered each season.

You could add a Foreign Language
Put aside at least three hours per week (two or three days per week) for this one. While a child in a class with 20 to 30 kids might speak 10 words per hour, at most, in the foreign language, a child in a small group or individual class will speak two or three times that depending on the method and the size of the group. So, since language Learning is mostly exposure, repetition, and practice,  this would explain why school is the worst platform for learning a language.
May and Summer

Start a Project
Project based learning integrates different skills and interests.
Encourage kids to work on a big project like Starting a Business. Perhaps you want to build a chicken coop and start raising chickens. Perhaps your kids want to create a role playing game together, or they want to submit artwork for the next local Art Fair.  It could even be an invention.
Here are some ideas: Meaningful Activities with Kids, Ways to help my child learn entrepreneurship.
Focus on one area
I have a friend that called last summer "The Summer of Reading". It was the time when kids were going to learn to read, and she was going to step on the gas and help her kids achieve this. People who knew them referred to The Summer of Reading as it if was a popular event.
Continue with the foreign language
If your kids are enjoying learning a new language keep at it. It is as easy to forget as it is to learn it! If you can afford it continue to register them for classes offered at your local community center, library, or language school. 
Summer camps
Because schools are out, most homeschool classes halt in order to make room and time for the Summer Camps. Homeschool kids are often put-off by the thought of going to the same place to learn the same things four or five days in a row. Others are fine with it. If given a chance some of the camps can be very fun and kids end up meeting interesting people and learning things in a more experiential way.
Sports
This may be a good time to explore a new sport like swimming, golf, sailing, archery, etc.
Teach kids how to do chores
Expect them to learn and do some chores. A couple who had raised two girls and were helping raise their grand-daughters told me once, "Girls are great. By the time they are 8 they can run the house!" and I can see how this is true. But not only girls. Both Boys and Girls can be very self sufficient around the house, if only they are taught how to do chores that keep the house under control. And not just making their bed and folding clothes but also how to clean a surface, broom, mope, turn the alarm on or off, set the thermostat, feed the pets, organize the pantry, tidy up the living-room, put away their things, etc.
The only way they can master these things is by giving them leeway and believing that they are capable. Kids will gain confidence and competence when we believe in them.
And in August I spend some time researching options and getting organized for another new and exciting Season that will fit our most latest interests, needs, and wants.
Once again time to re-evaluate and plan for Fall. By now, you have gone through all the cycles. Some seasons may be quieter than others. Maybe your kids want to take it easy for some time and other times they want to be super busy. In any case, after a year homeschooling you will know how to balance what the kids want and what you think would be a good idea to introduce them to.
Notice we did not suggest online courses. While parents can find a lot of resources on the Internet, we don't recommend making use of online courses until kids are at least 10 or 12 years old. Simply because too much of anything (screen, math, academics, sugar…) is not ideal, and kids already spend so much time on the computer or tablets.
Make time for play
We see the irrefutable evidence that play is at the core of learning, innovation, problem solving, experimenting, leadership skills, and many more processes that modern society employs and needs.
Kids lose themselves in play when they play with other kids they really connect with. It takes parent involvement to coordinate with other parents to make sure kids see each other at least once per week in order to maintain friendship. Synchronize the calendars with playmates so there is plenty of play-date opportunities.
While kids play, they are "in the zone". Us parents can experience being in the flow with our kids by spending time playing with them. It is immensely important as well to create Meaningful Experiences and Activities with kids.